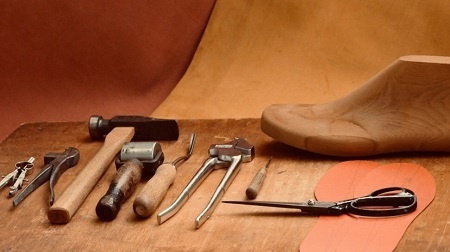 ---

The foot dimension is different person to person.
Therefore, the foot issue is also different in each person.

The footwear is something you need to wear every day.
So we need all of you to select "the foot conscious" footwear to fit your own foot.

That's the wish from the gute wahl.
---
Customizable shoes for each person
---
The gute wahl is sold by shoes fitting professionals with higher knowledge about foot and shoes.
You can get proper advice from them according to your foot or walking pattern. Please meet your favorite gute wahl in the shop.
Also, the gute wahl can be your ONLY ONE with customization.

---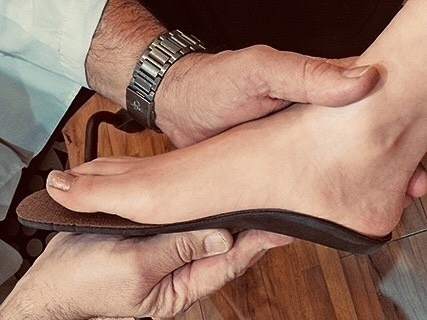 ---
---
---
Custom made
---
● Color order
You can select any of the material used in the products even if it's not shown in the catalogue.
Please choose your favorite color, leather.
You can also select color of fastener, shoe race or eyelets, any of the parts.

● Belt extension
You can order extension of belts according to your instep girth.
---
●Insole material
You can select insole material from two according to your need.
Supportive Cork Insole or high cushioning EVA Insole.
---
We can also apply various modification on the insole at certain shops.

・Insole adjustments (Adjustment of thickness, add cushioning, wedging to change load, etc.)
・Replacement of the insole which is made in our shops separately (or existing insert from you)
・Outsole adjustments (Adjustment of thickness to cancel leg length difference, etc.)
---
---
---
For someone who has foot problem
---
There are the gute wahl shops with shoes fitters specialized in shoes.
You can get advice from a shoes fitter and the shoes fitter will adjust the shoes according to your personal foot problem.
Please contact us even you have foot problems like Hallux Valgus or Rheumatoid Arthritis.
Adjustments applied on the shoes or insoles can reduce your foot pain during walk.

※Please contact shops directly about existence of shoes fitter.
---